ADD RETRO CHARM TO YOUR OUTFIT WITH ONE OF OUR LUXURY AND ELEGANT LEATHER BAG! 
DURABLE & COMFORTABLE DESIGN: 
This bag is made from high quality washable leather with high tear resistance. It gives the priority to your comfort with the best storage space. Your item can be stored, organized and easily accessed with Miranda's multi-pocket design.
PRACTICAL WITH THE BEST STORAGE CAPACITY: 
It is one of the most practical bags, thanks to its adjustable straps you can wear it as a shoulder bag or a crossbody bag.
MULTI-FUNCTIONAL STYLE:
The Miranda bag is one of the favorite styles that you can have with you everywhere you go, you can have it wherever you go; traveling, working, shopping, partying...etc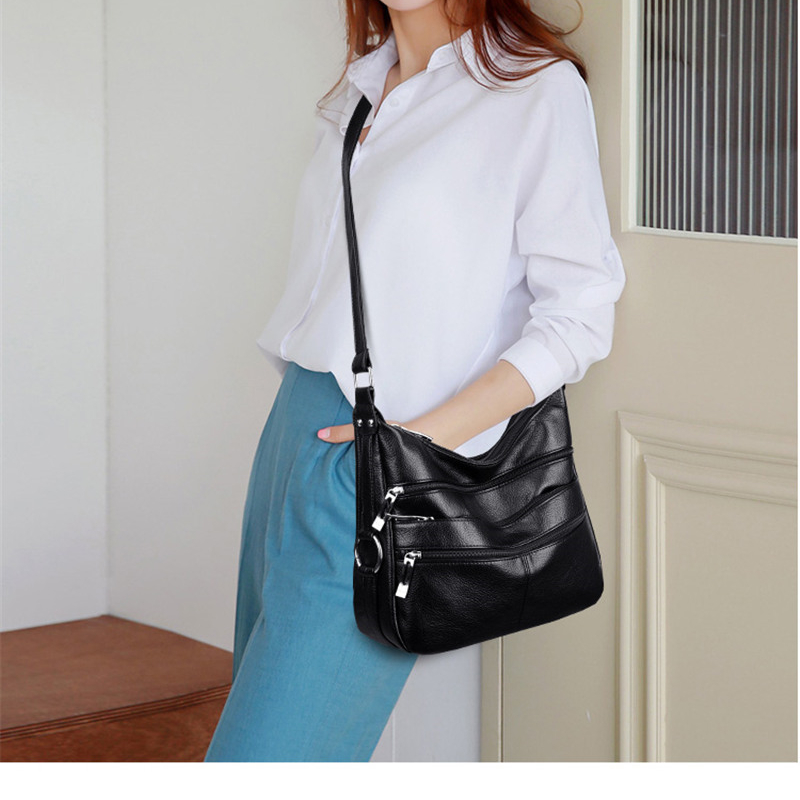 Take advantage of the multi-pocket crossbody bag and have your items well organized and easy to reach! It is worth it!